The Design + Photography Programs @ cbu are ready to "Work!"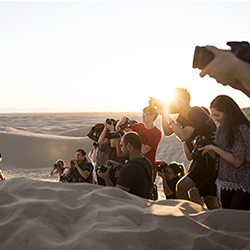 The Design + Photography Programs @ cbu are ready to "Work!"
The summer of 2015 is setting and the faculty of the Design + Photography Programs is busy preparing for an exciting year. We have enjoyed watching our students, alumni, and friends do amazing things with their summers, whether it was traveling, serving others, doing amazingly creative things or just having fun.
This year we want to bring "Work!" to the forefront. We want to find joy in our work—to also find joy in working hard. With that said, "Work!" will be this year's theme.
We want to welcome the new majors and challenge the advanced to really show the new students how to work and succeed in the program.
This newsletter will be another forum we use to get the word out, connect with the students, show them off, update you on alumni who are doing well, and just have fun…and "Work!".
Have your friends and family sign up.
Blessings, see you in a few weeks! Travel safe.