ON YOUR MARK…WORK!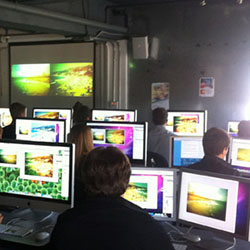 Fall 2015 is here and we are raising the bar on expectations
The new year starts tomorrow and we are excited to get things cranked back up—one of those things is the expectation we are putting on the students. We really want the students to understand the importance of hard work and the investment in your future you are making now. The message regarding portfolio work will be loud and clear.
There will be a mandatory CBU DESIGN + PHOTOGRAPHY  KEYNOTE this SEPT. 15 @ 6pm.