Hollywood actor Joshua speaking!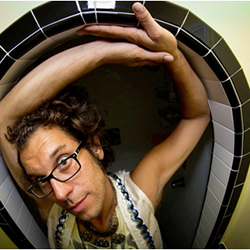 Come out to the next CAVAD speaking engagement this Tuesday, Oct 21 at 7:00PM in the Photography Studio, James 430.
Joshua Levine is a Hollywood actor, producer, and writer. He was involved in the making of the fascinating documentary "Exit Through the Gift Shop". He ran his own production company and he recently had an ongoing role on a television series on FX called "You're the Worst".