CURRENT EXHIBITION:
ORGANIC
Senior Exhibition
April 17 – April 28, 2018
Opening Reception
April 19th, 6:00-9:00pm, in the gallery.
Please join us in celebrating 3 thesis exhibitions in our CBU downtown art gallery this Thursday night April 19th, 6-9pm.
Senior exhibitions are of Andrea Baugh, Hannah Yokoo, and Jennifer Morris.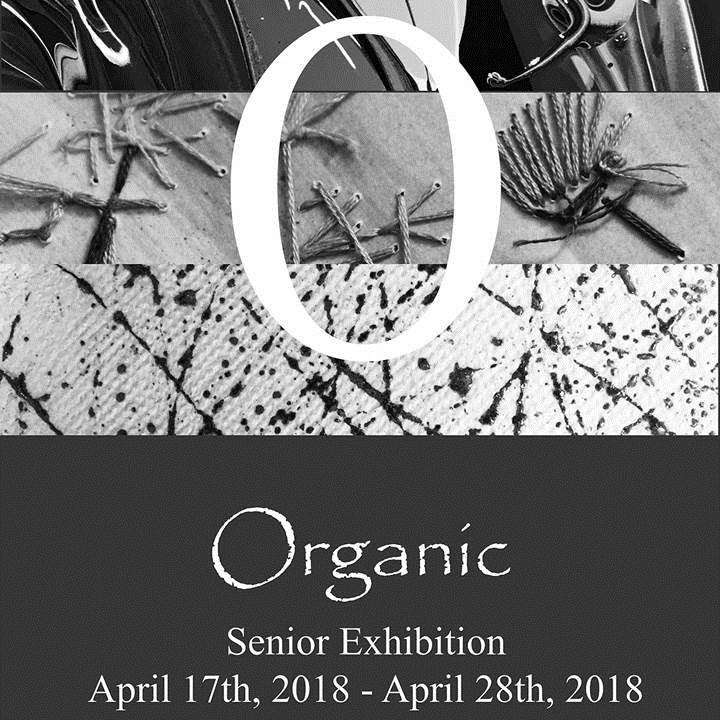 The Honor Exhibit
March 15 – March 27, 2018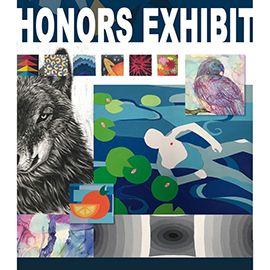 Red Skelton
May 30th – September 2nd
Loretta Luz
Constructed Photographs
September 12 – November 18
Graphic Design Senior Exhibit
November 28 – December 2
Visual Arts Senior Exhibit
December 7 – January 6
Opening Reception December 6, 2017 at 6-9pm
CBU GALLERY
Mission
The mission of the CBU downtown art gallery is to provide year-round exhibitions of work by contemporary Southern California artists, CBU faculty and students that inspire, provoke and affirm what it means to be a human being in dynamic, creative community. As such, it actively promotes a university culture that is aesthetically enriching, conceptually challenging and morally compelling.
The gallery is an essential tool for teaching art students the skills of gallery management, exhibition design and installation. In keeping with the Baptist ethos of the 'Big Tent', it is located on the actively used downtown walking mall which maximizes community outreach and facilitates a positive interface with local cultural institutions.
The development of the exhibition calendar is accomplished the gallery board and the guest curator program. This has produced exhibitions of diverse media, high calibre and historical merit.
Proposals & Contact
Submissions for gallery proposals should be sent to:
Duncan Simcoe, M.F.A.,
Program Director
dsimcoe@calbaptist.edu
CBU Gallery
Gallery Hours:
Tuesday-Saturday 12:00PM-5:00PM
CBU Gallery
3737 Main St. #101
Riverside, CA 92501
(951)-680-9681